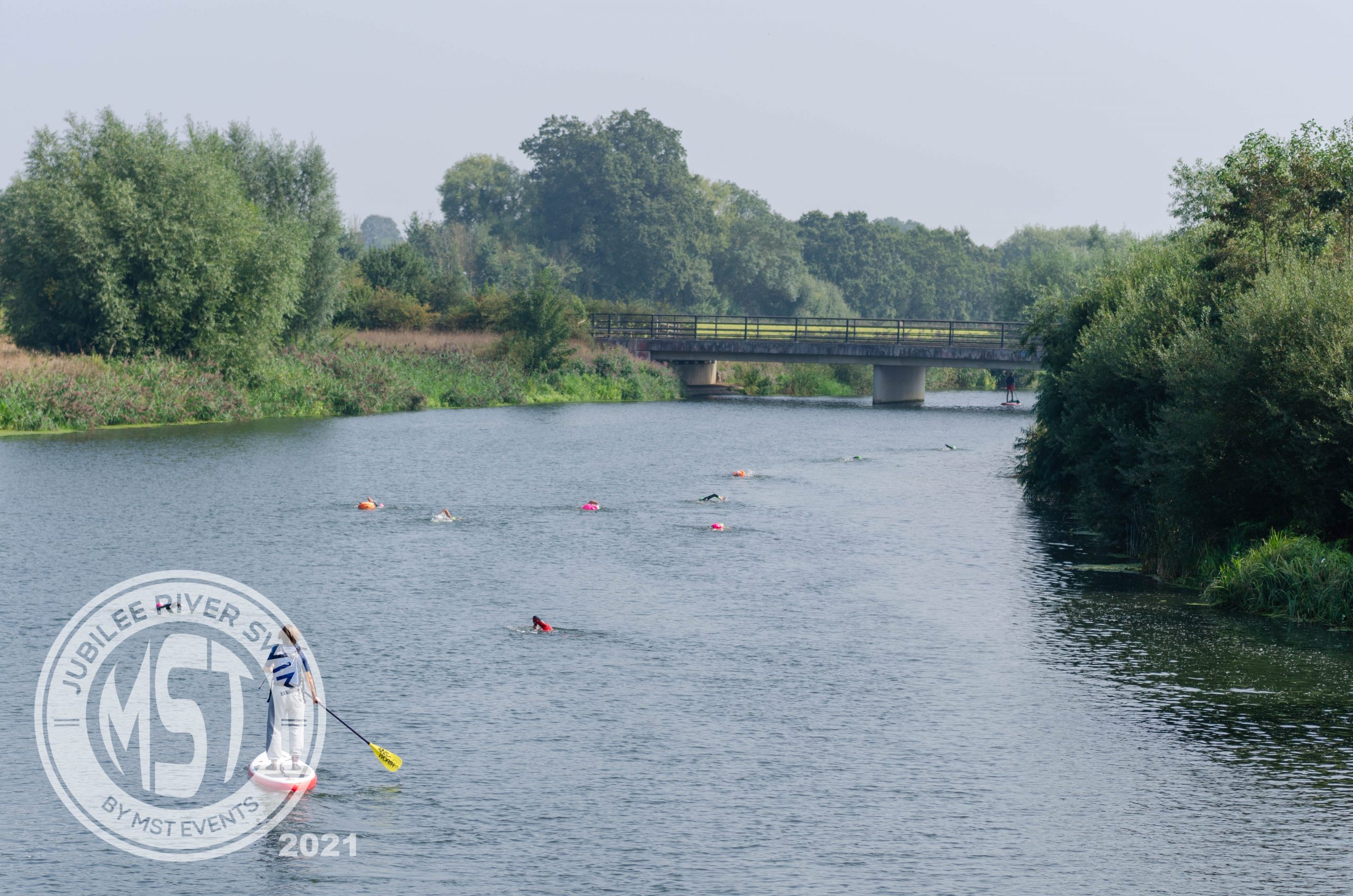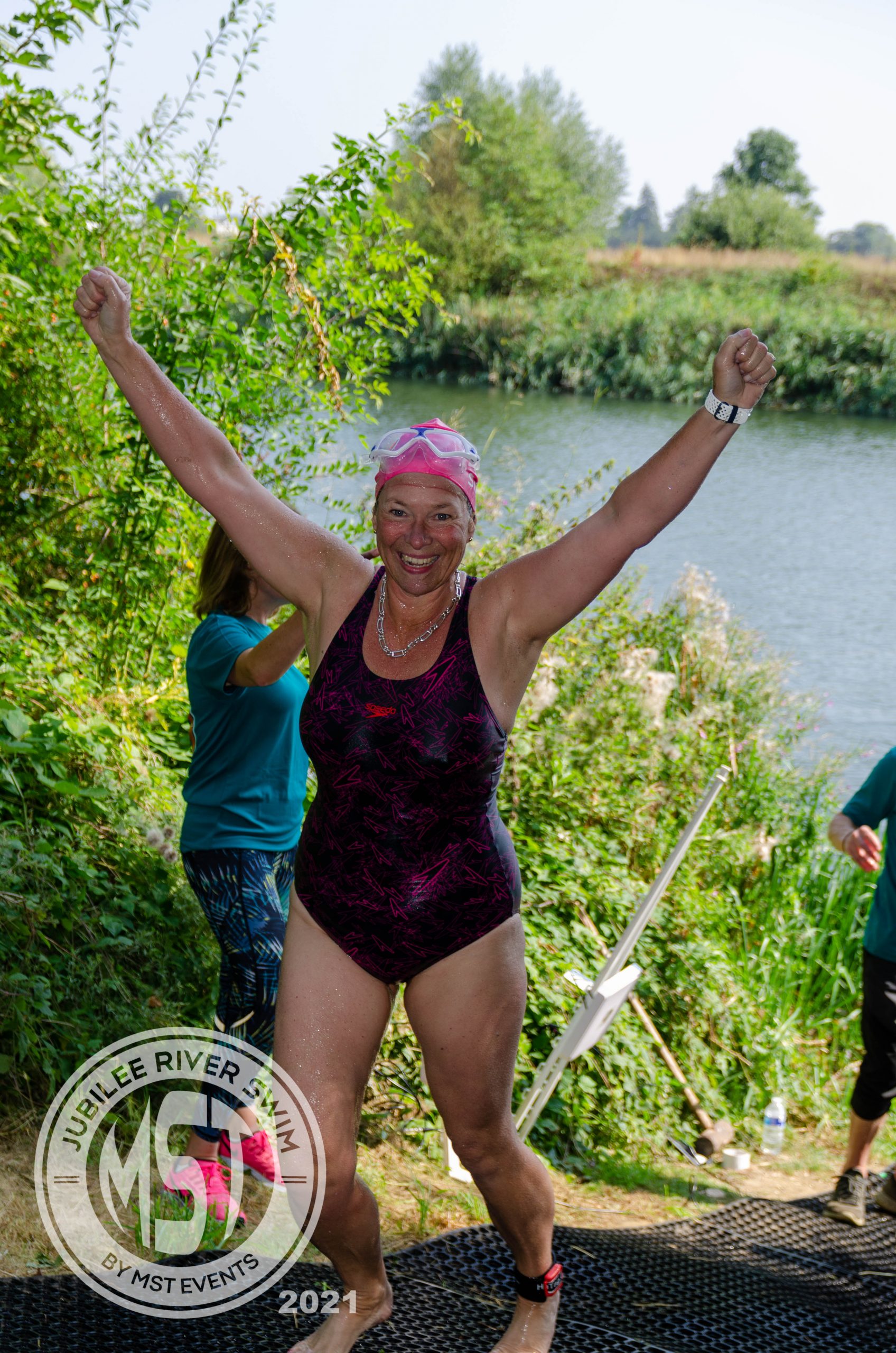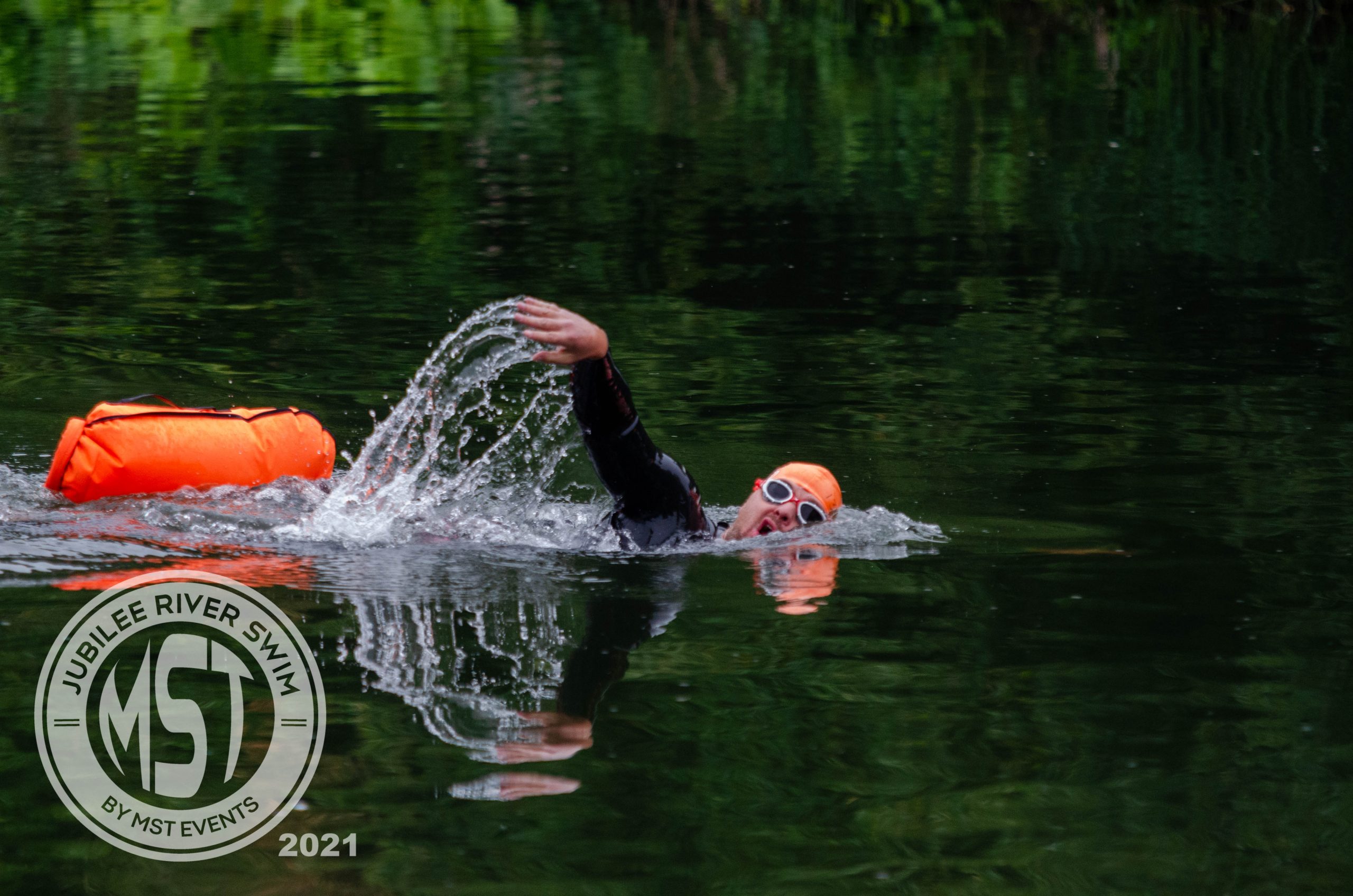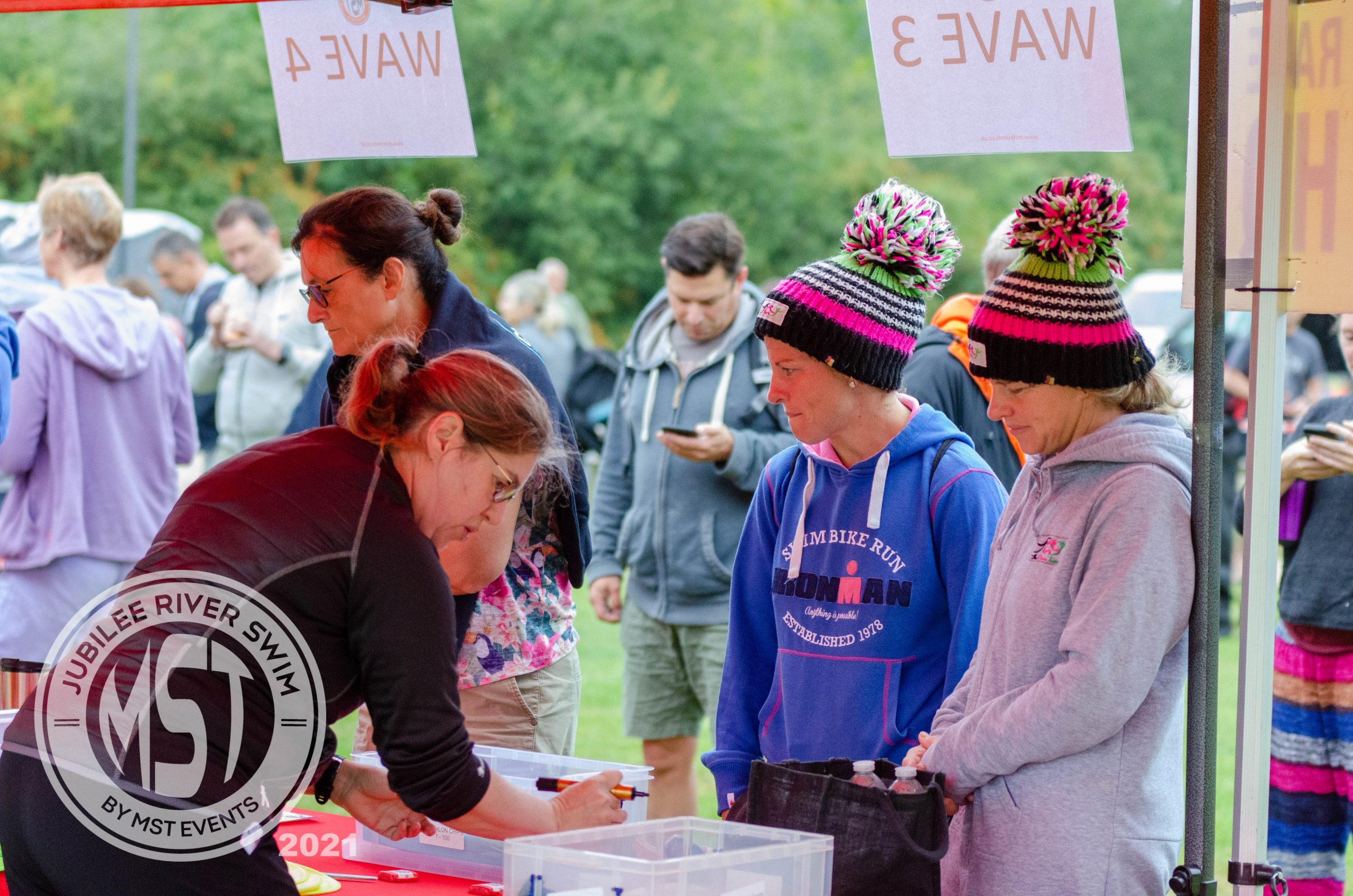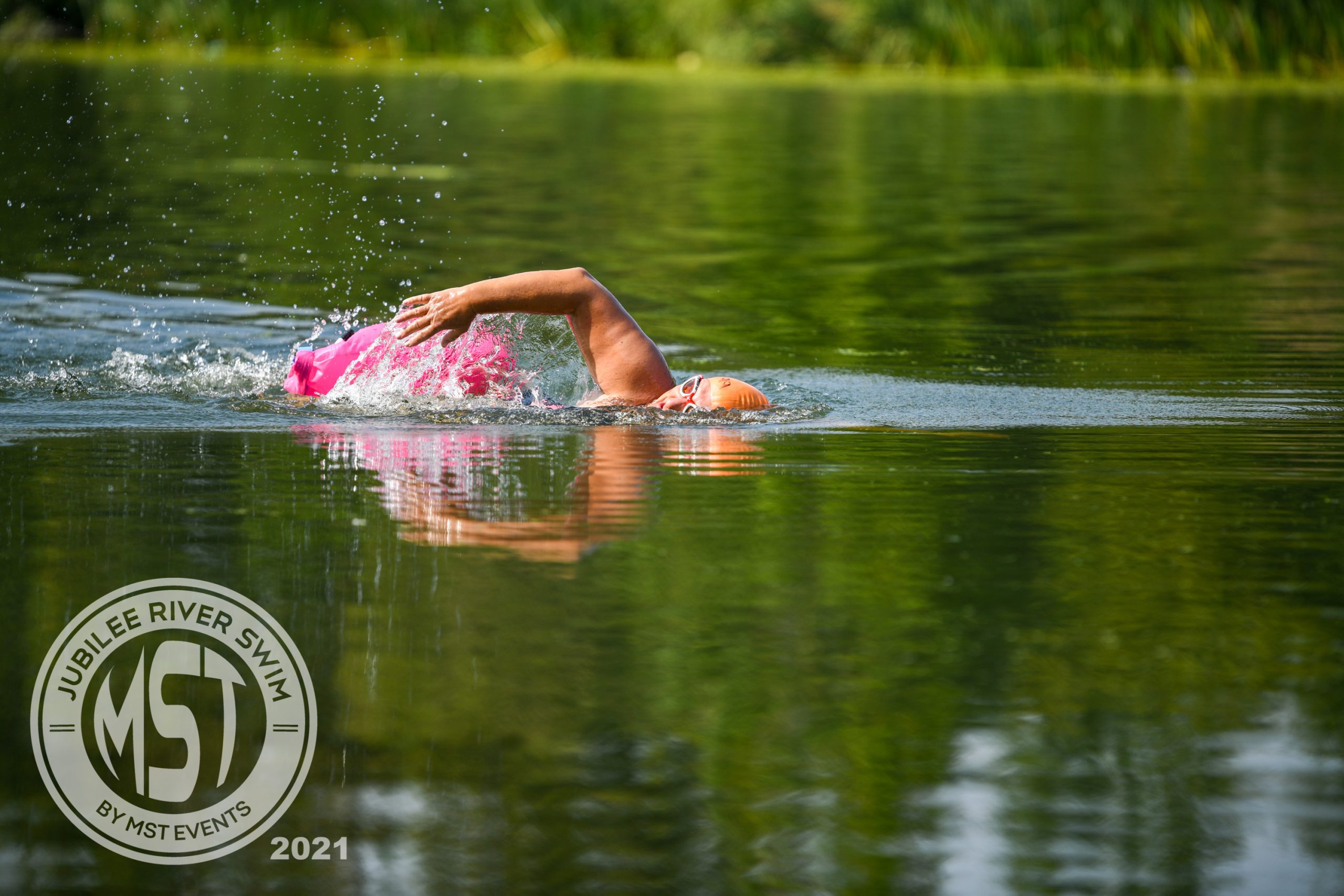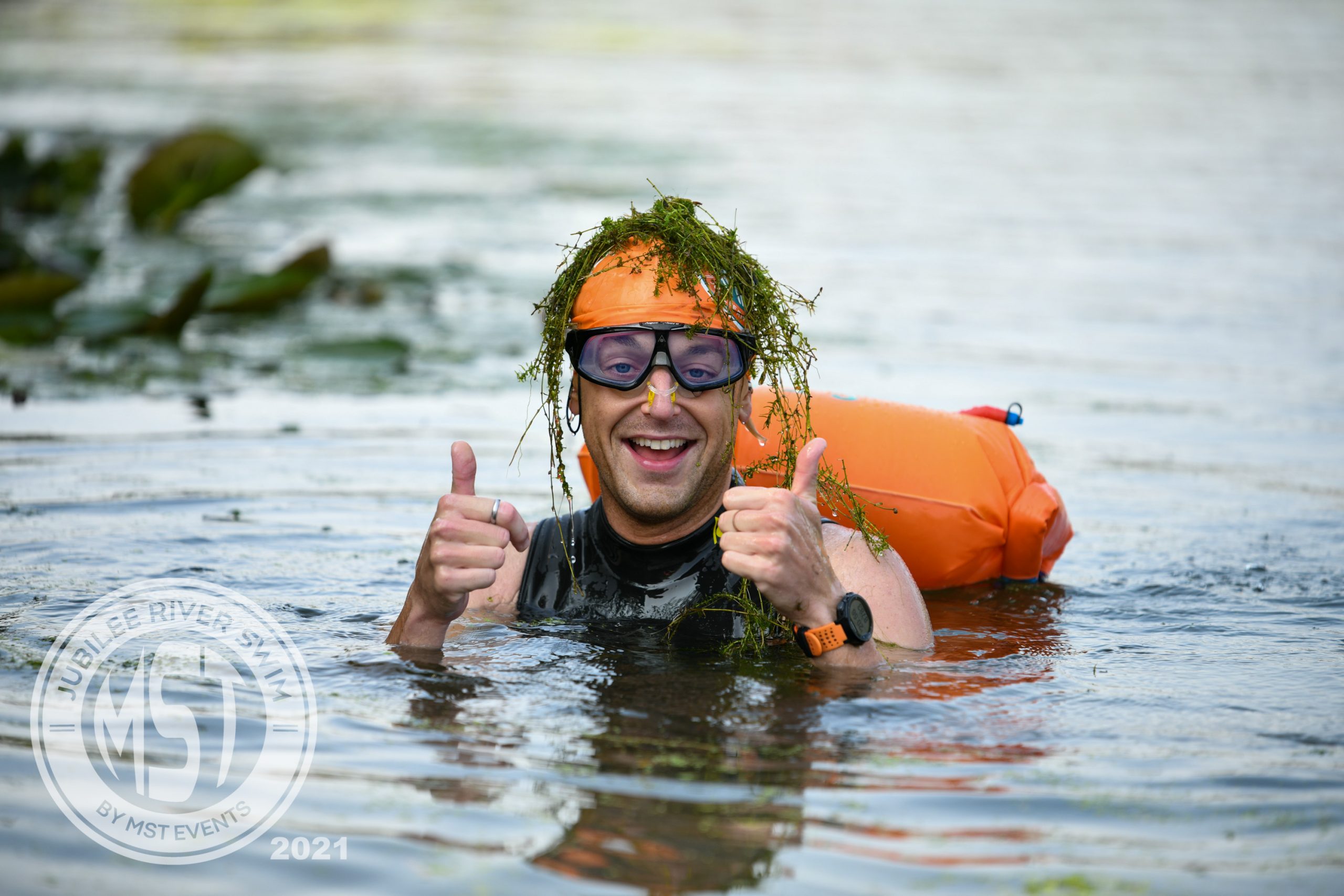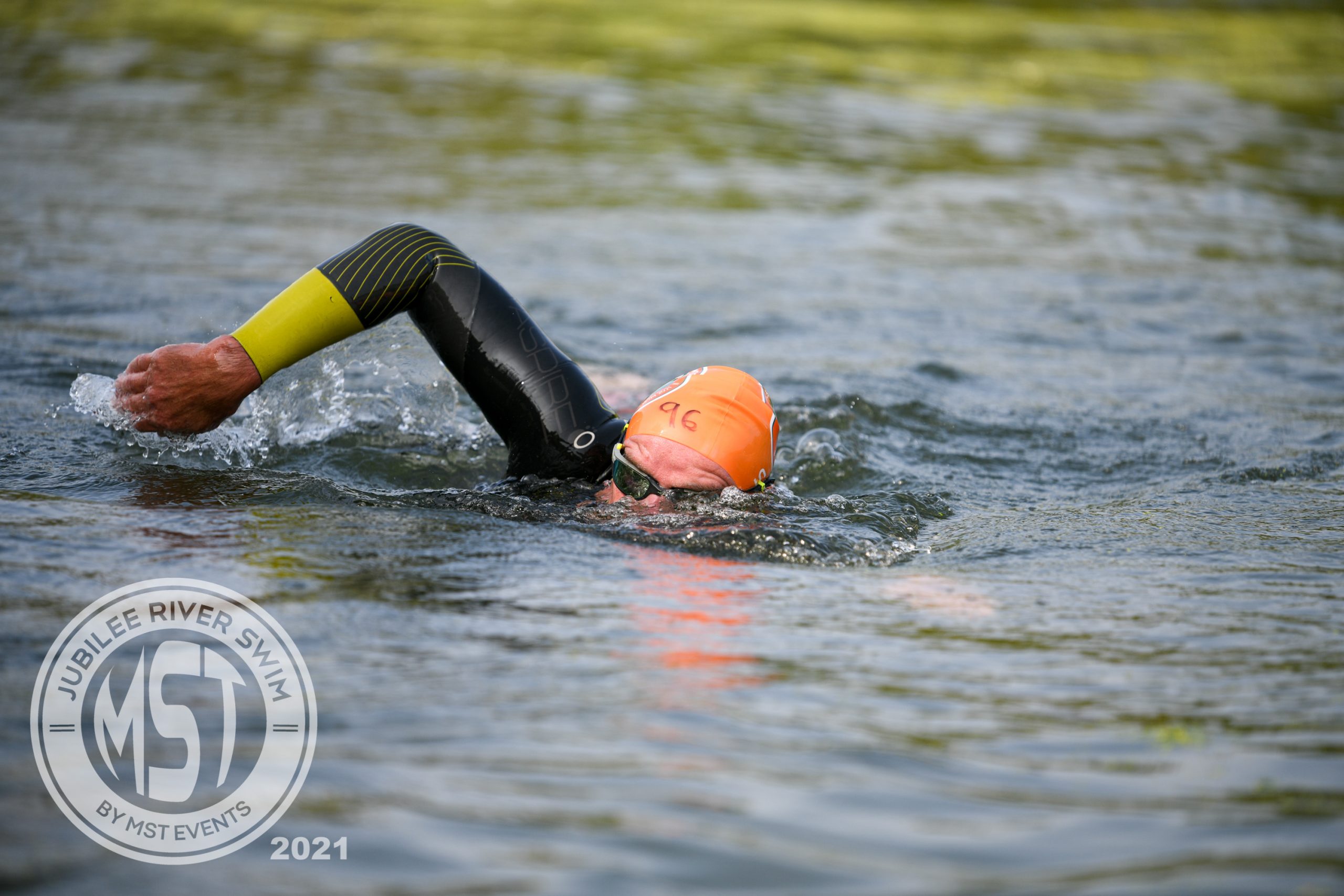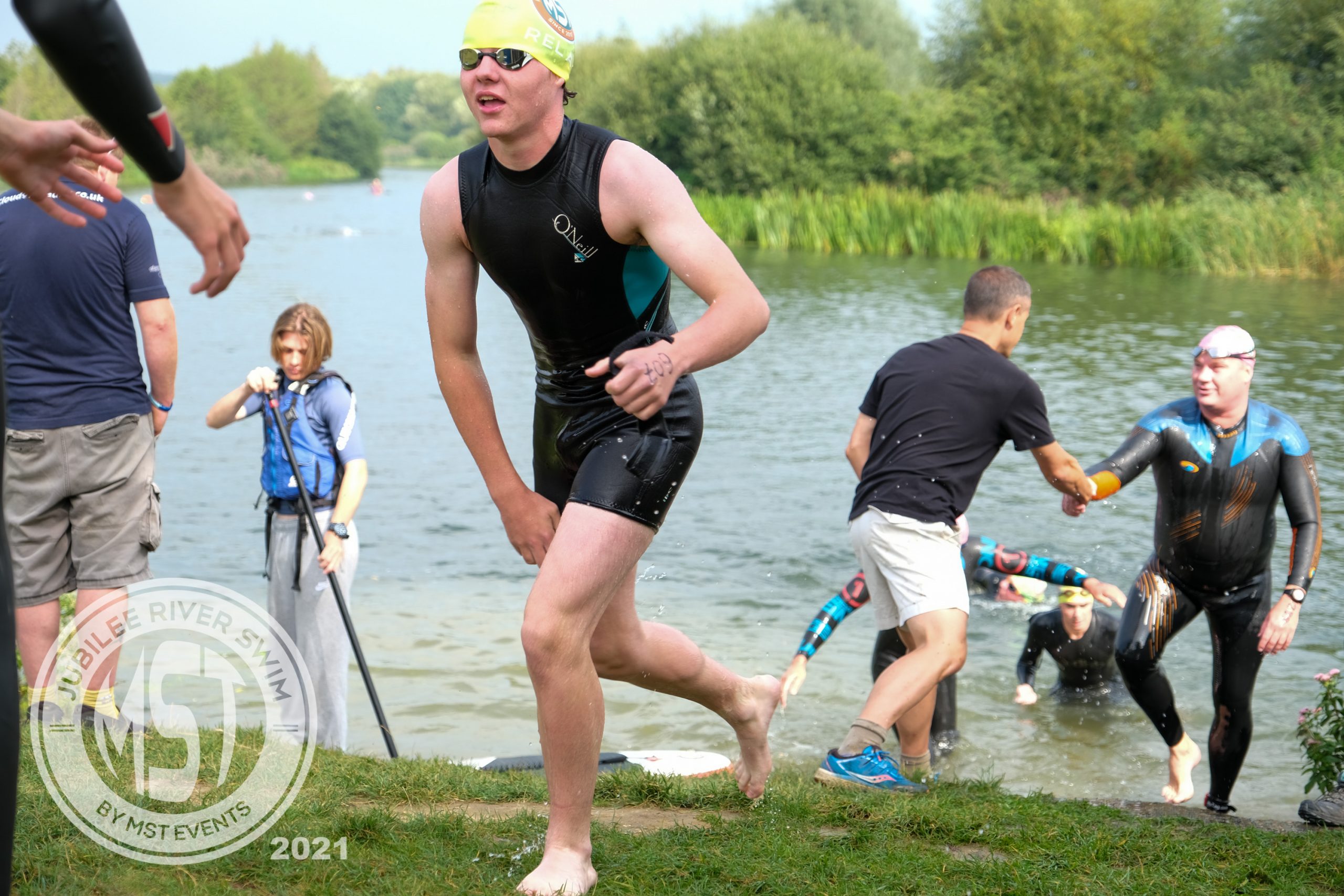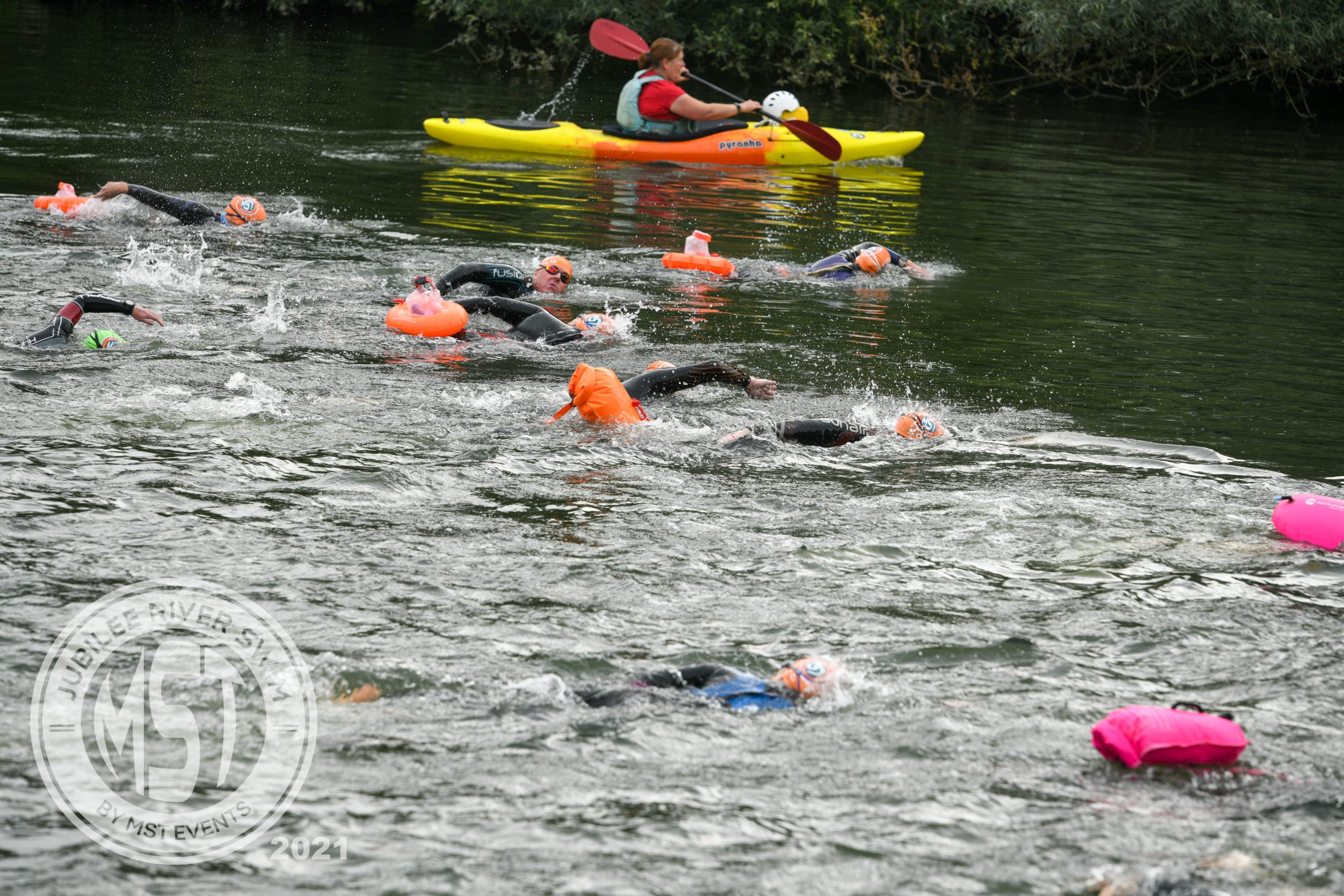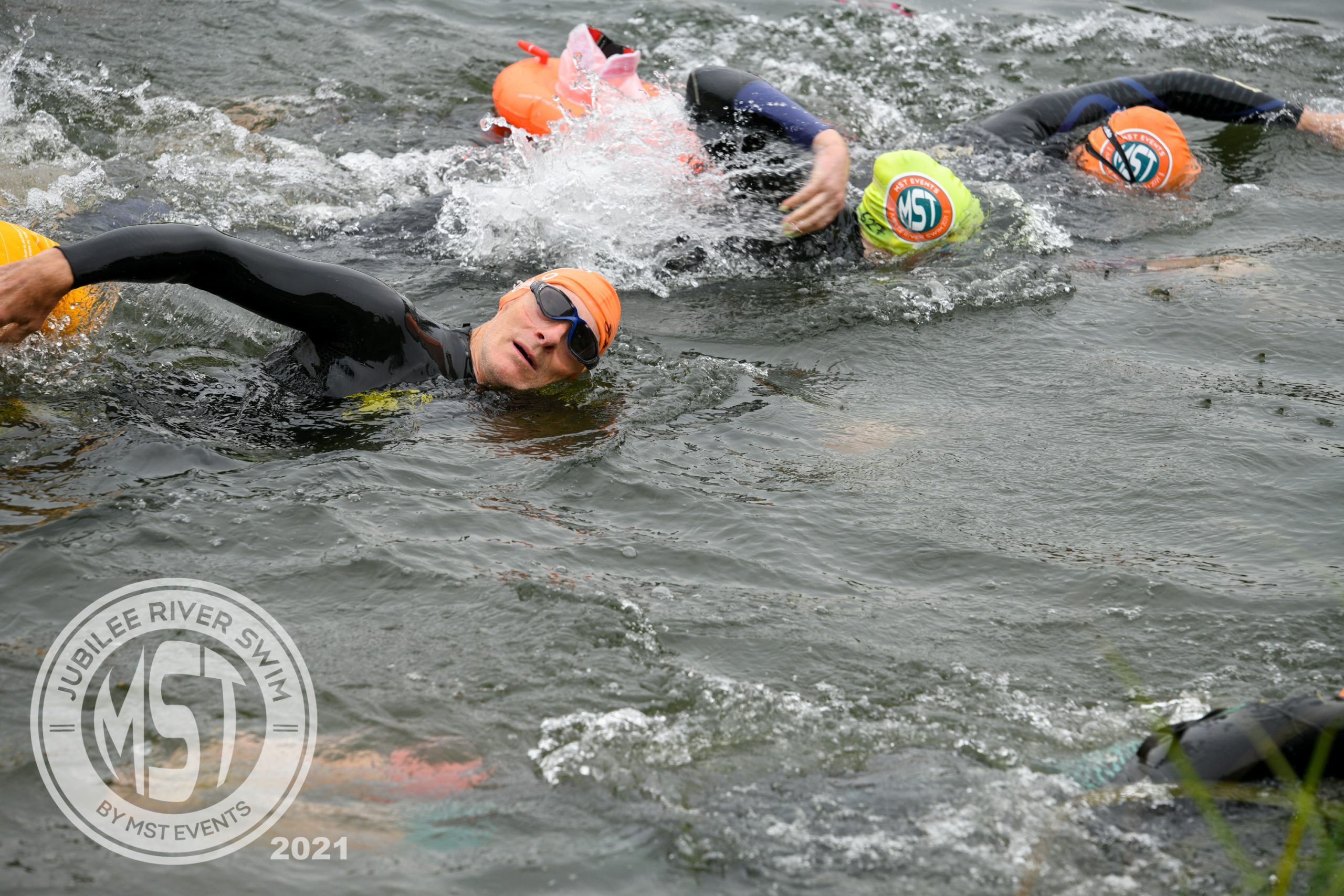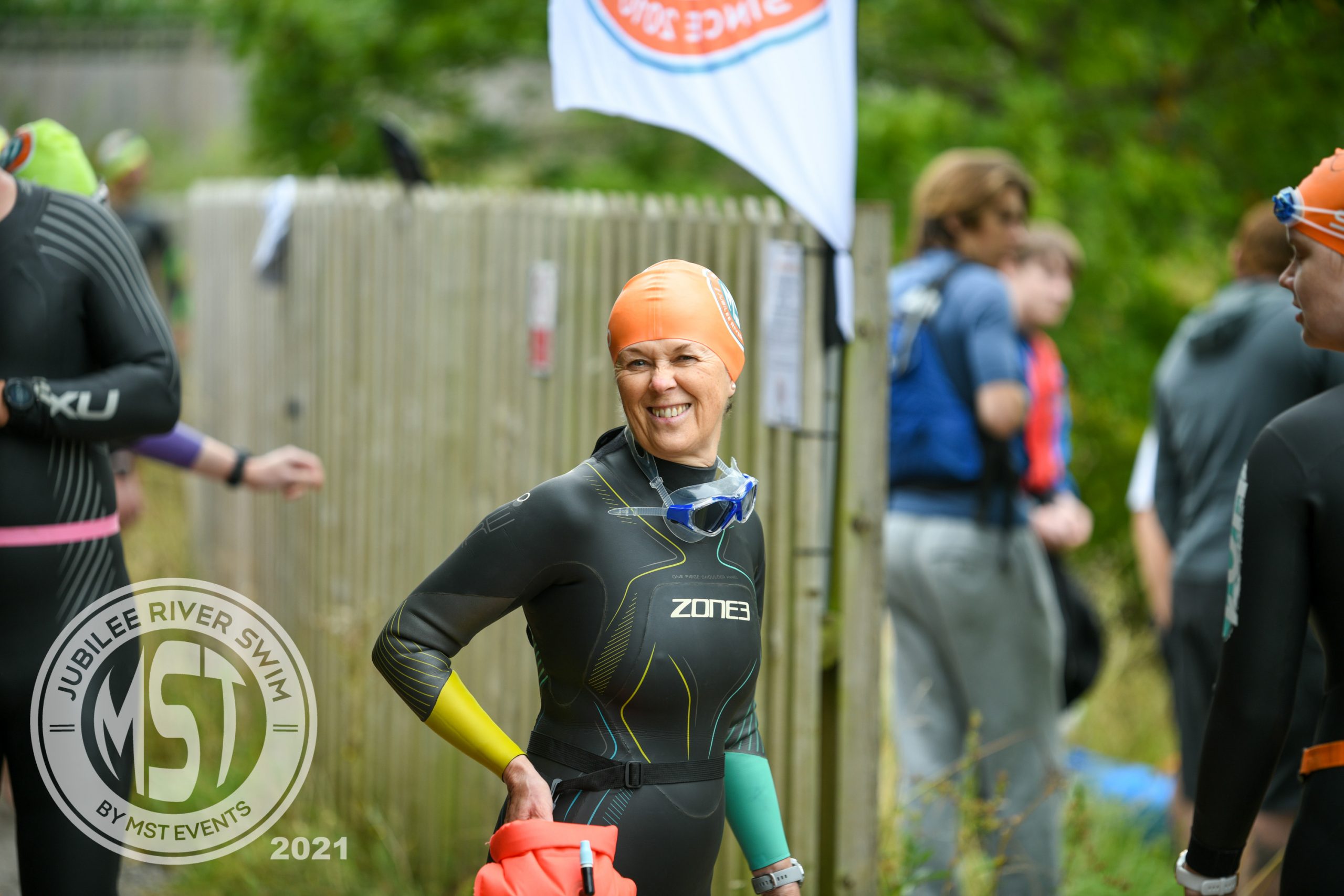 Slide Video
JUBILEE RIVER SWIM - Sunday 5th June 2022
Thames Valley Athletics Centre
Pococks Lane Eton
Windsor
Berskshire
SL4 6HN
Conveniently located 1 mile from J6 of the M4 and very close to Windsor.
Relay (team of 2, 3 or 4 swimmers) - £140
The Jubilee River Swim was dreamt up in a pub in 2011, and has since become one of the countries favourite swims. The man made flood relief channel between Boulters Lock nr Maidenhead and Pococks Lane in Eton is free from craft and is a convenient length at 10km! There are three weirs along the rivers length that break up the swim nicely, and you'll find our feed stations here. We will also have a
relay option;
 teams of 2, 3 or 4 swimmers welcome.
Following feedback from the 2020 and 2021 events we are planning for registration and event parking to be at Thames Valley Athletics Centre, SL4 6HN. From here you will then be bused to the Swim Start (15-20 minutes away) at Boulters Lock in Taplow – then it's up to you to swim the 10km back to your car! Swimmers will be started in waves based on the predicted swim time you submit at point of entry – please ensure these are as accurate as they can be possibly be. If you would like to be in the same starting wave as friends, we will do our best to accommodate this for you dependent on your predicted swim times. In order to allow the organising team to confirm event plans in good time, please do so by 20th May 2022 at the latest. 
Competitors to provide their own food/drink clearly labelled for each feed station which we will transport to the relevant feed stations.
Competitors to use their own bags for their belongings they require at the finish line.
The RELAY option – teams of 2, 3 or 4 swimmers welcome.
Hand sanitiser to be available at registration, feed stations and the finish line
PREVIOUS RESULTS & PHOTOS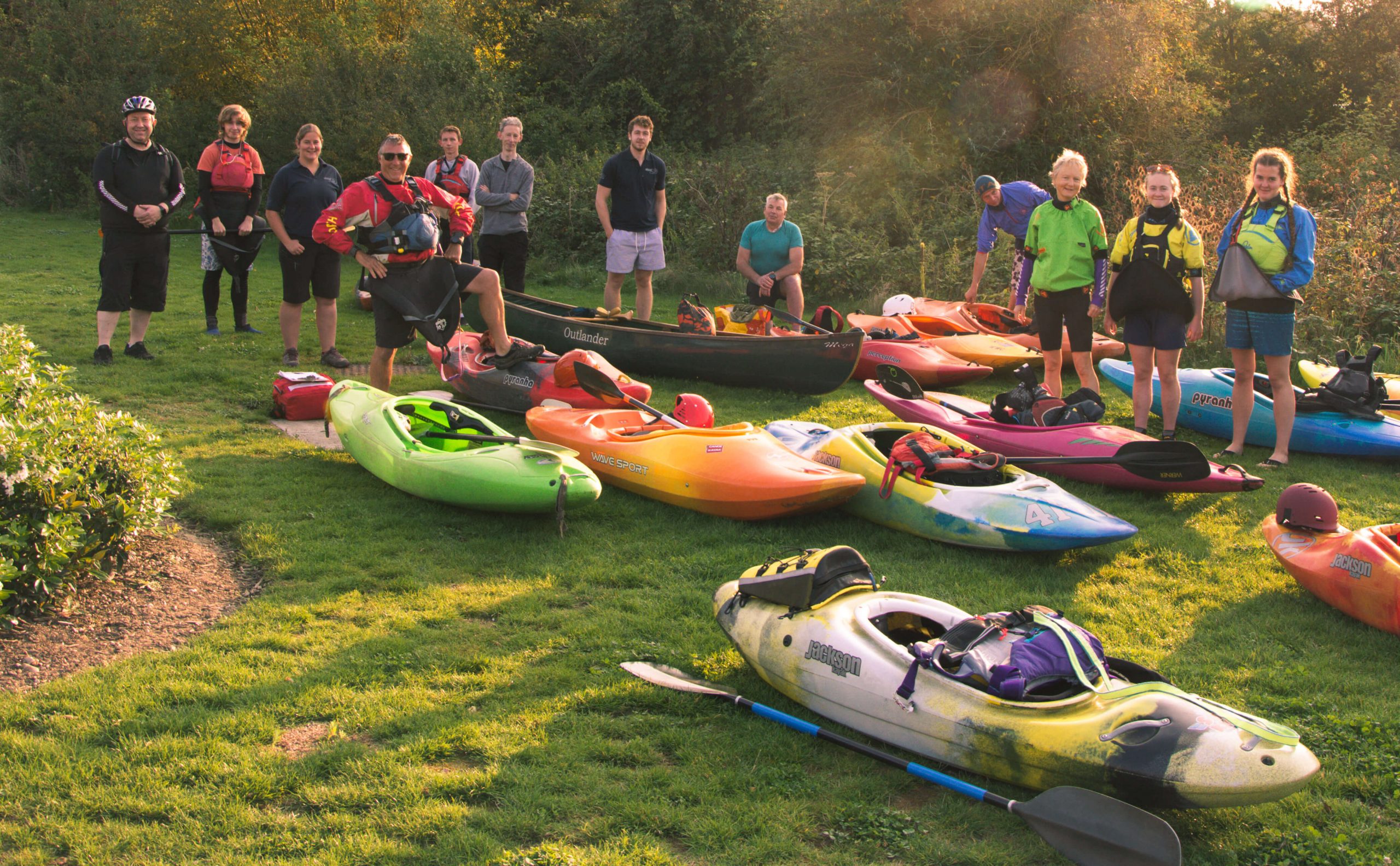 Parking for the 2021 event  will be at the Thames Valley Athletics Centre:
Thames Valley Athletic Centre
Pococks Lane
Eton, Windsor
SL4 6HN
///critic.sharp.lonely
This is where the finish for the swim is located.
Yes, and you will receive your result live as you cross the finish line. Relay team members will get team swim times.
Of course, each finisher will receive an event memento. 1st, 2nd and 3rd male/female in each category; skins and wetsuit will receive a trophy posted to them after the event.
Over the years the water temperature has ranged from 14.4 degrees to 17.8 degrees. We aim to give an update on the water temperature a week before the event.
Toilets and whatever else the law lets us at the time! In years prior to 2020, we have had coffee/refreshment facilities available at the start and finish.
No, you can swim the event without a wetsuit. When you enter online you will be asked to chose Skins (non wetsuit) or Wetsuit. If you change your mind before the event, please inform us no later than 20th May 2022.  
The minimum age for the Jubilee River Swim is 13.
Yes, there is a swim cut-off time of 5 hours and 30 minutes. Whilst we will do our best to accommodate swimmers who are close to this time, we reserve the right to request someone to exit the river if required.
Your own food/drink supplies CLEARLY LABELLED for each feed station – we will transport this for you to each feed station from the registration area.
A SMALL bag for any belongings you wish to travel in from registration to the swim start.
Energy!
Yes, there will be able you will be able to download them for FREE after the event from FlickR.
There is a footpath adjacent to the river which is ideal for spectators to follow the course.
Spectators are welcome to purchase a seat on the bus from TVAC to the swim start for an additional £5 charge as space allows. You can book these whilst entering the event or you can login to the entry portal (don't delete your entry confirmation email) and add tickets anytime whilst availability allows.
You can read the 2021 spectator guide here
Yes, we support MIND and Swan Support.
We do not offer refunds or deferrals on entries at all. Once you have entered, that is it. If you enter the swim, and are then unable to take part, you can transfer your place to somebody else, this must be done by 20 th May 2022.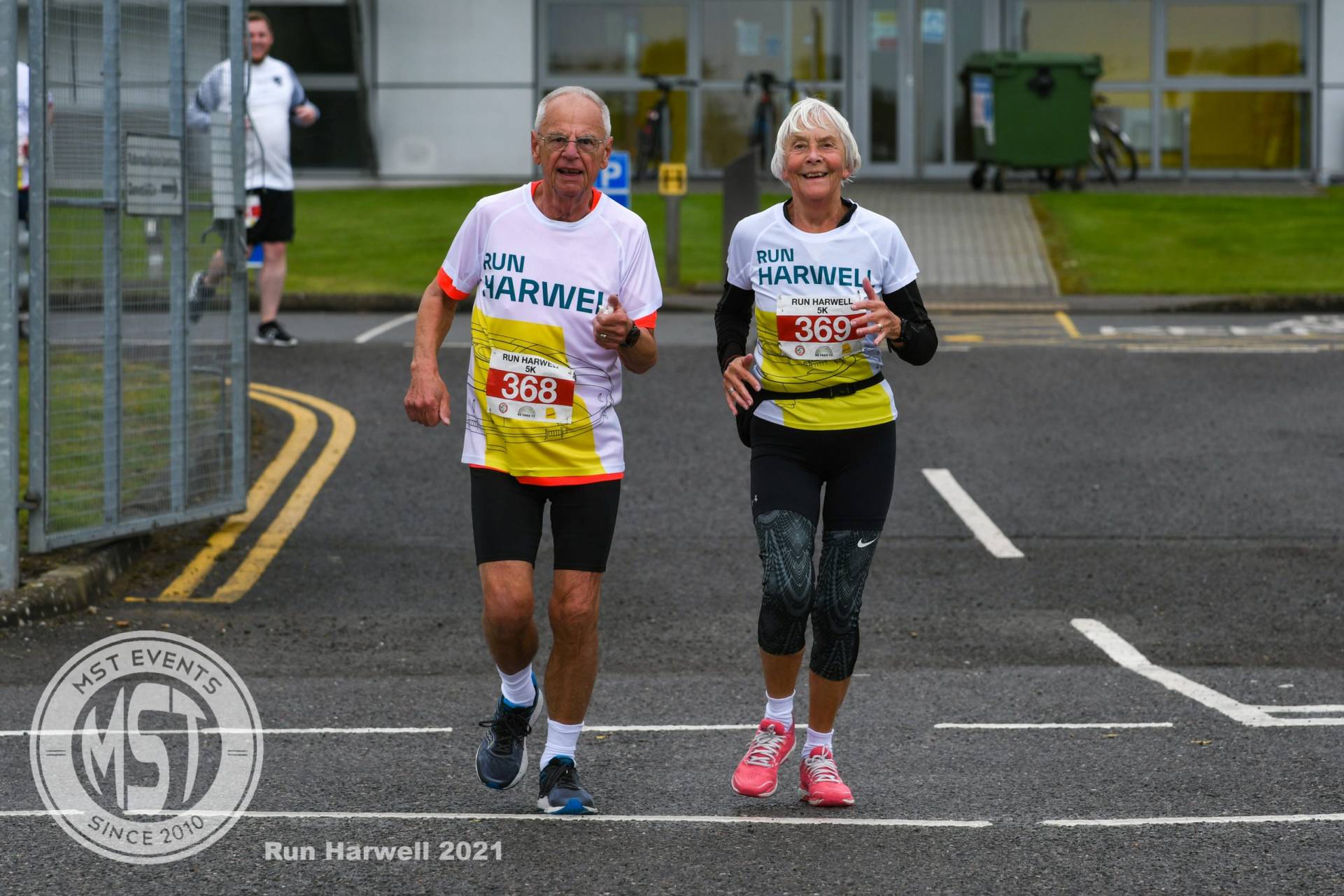 Harwell Half
Half Marathon, 5km & Kids Mini-Mile
Harwell Campus, Didcot, OX11 0GD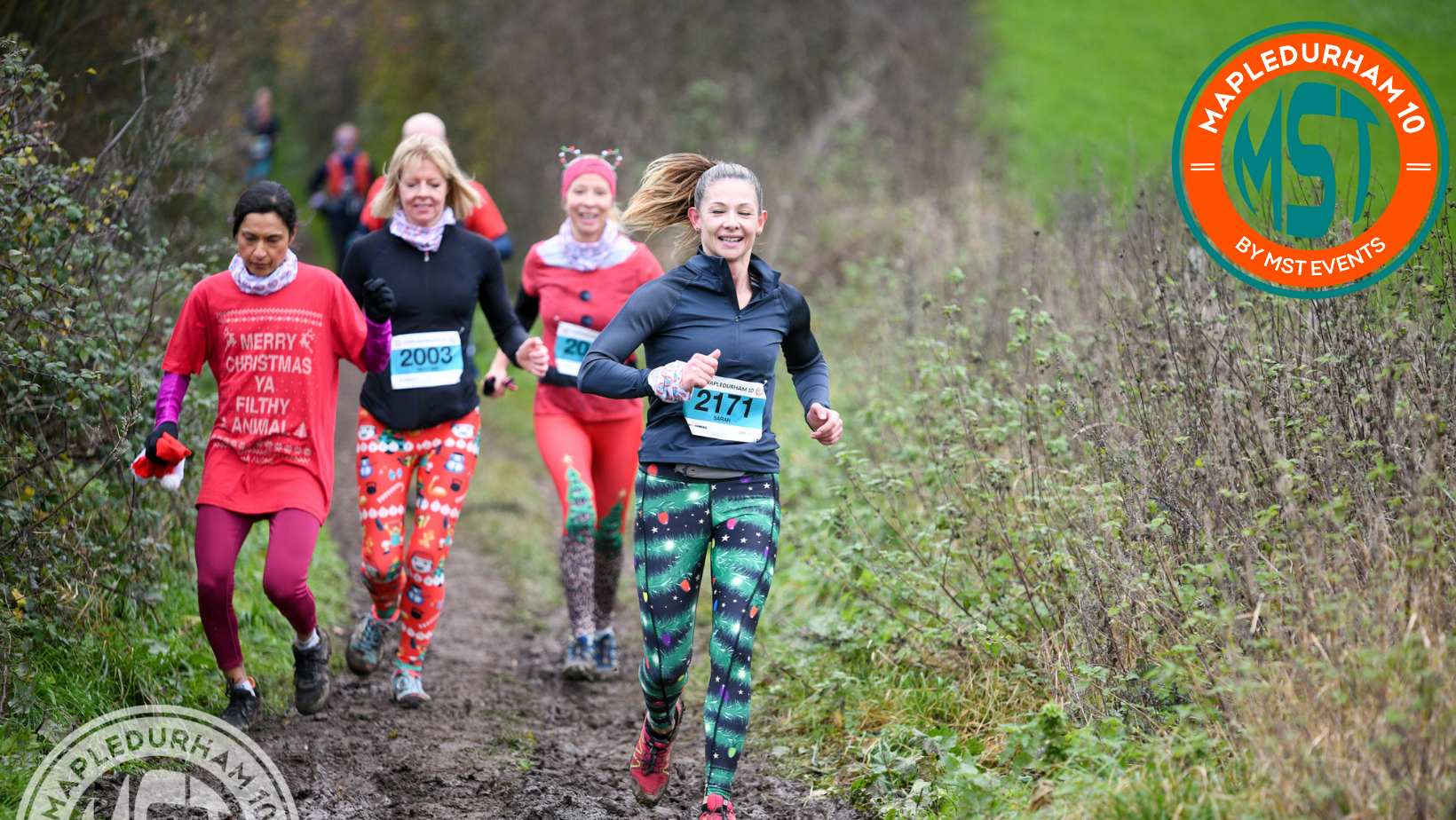 Mapledurham 10
10km & 10 Mile Trail Run & new for 2022 a Half Marathon!
Mapledurham Estate, Reading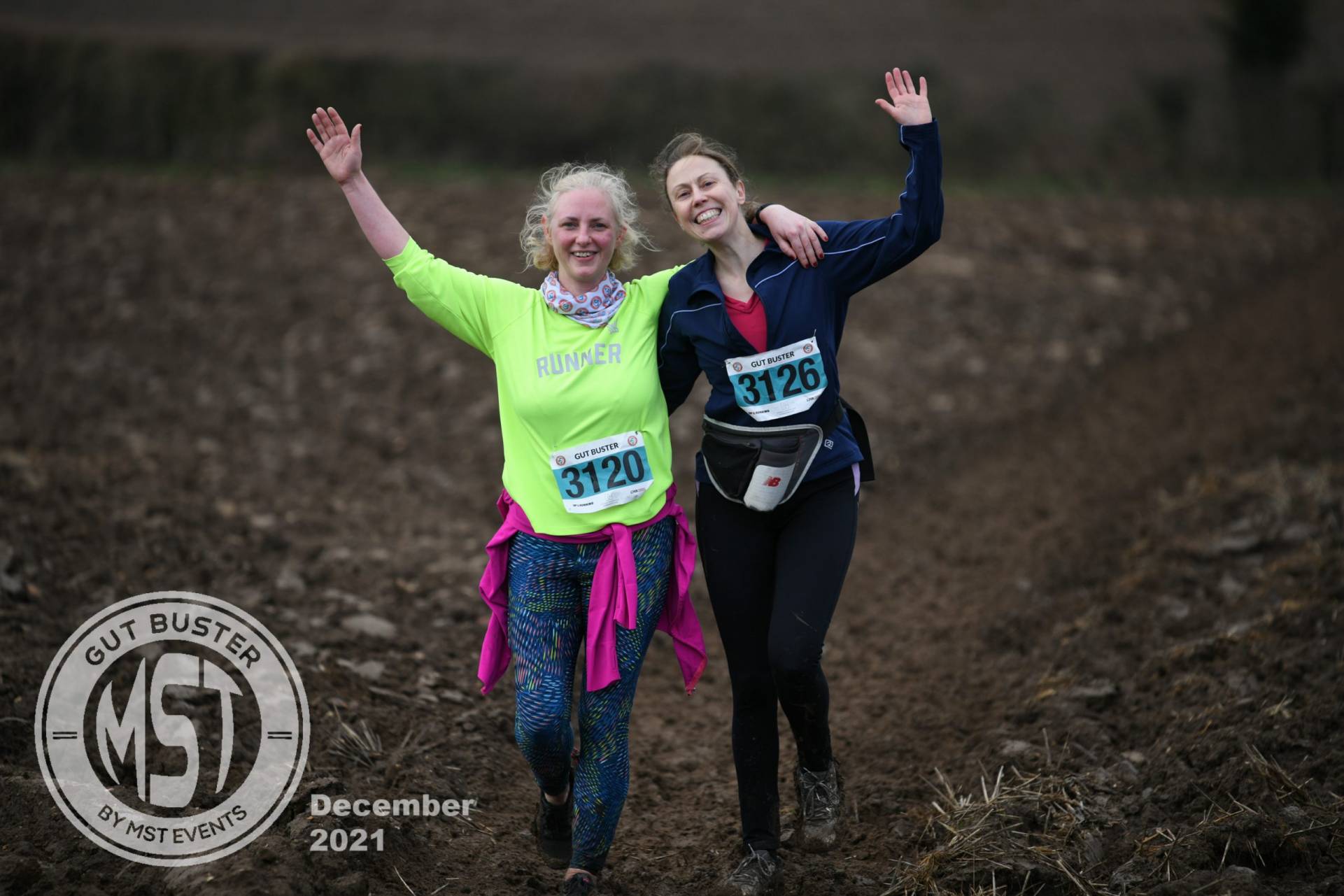 Gut Buster December
Saturday 31st December 2022
Butlers Lands Farm, Reading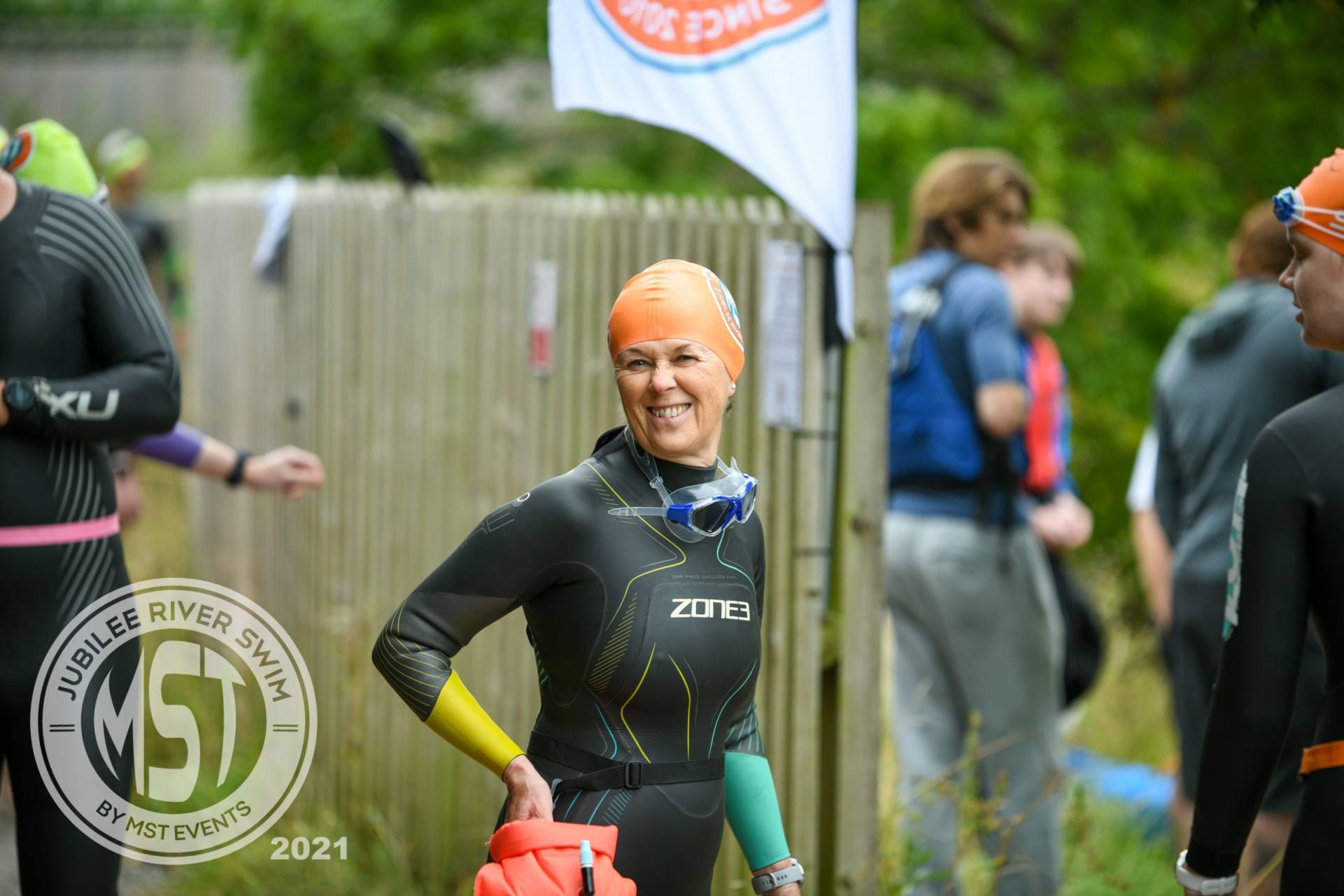 Jubilee River Swim
Thames Valley Athletics Centre, Eton, Windsor